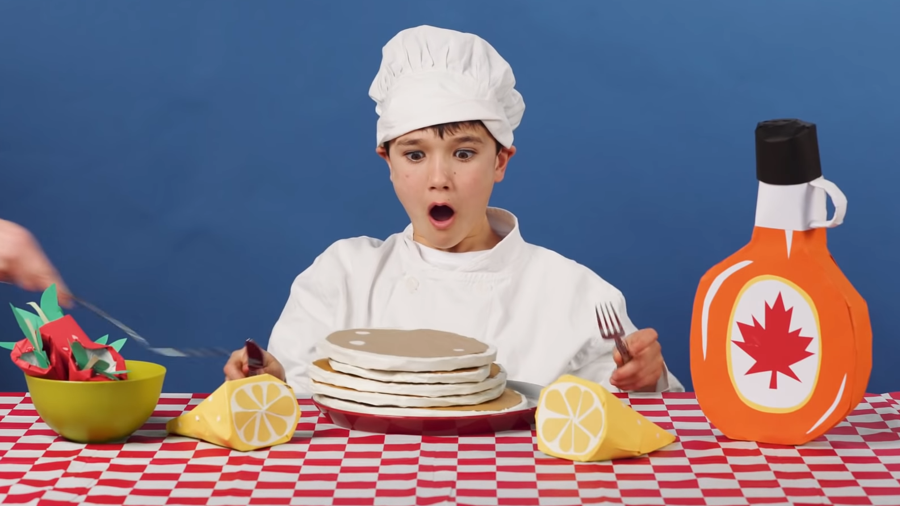 Are you ready for some flipping good fun? Pancake Day, or Shrove Tuesday to use its official title, is fast approaching. It's the only day of the year when pancakes for breakfast, lunch and dinner is acceptable. Not sure which topping to have? Not a problem - you're allowed to try them all! Like all great traditions, there is a more serious side to this festive feast day, which means there are lots of ways to celebrate and explore the meaning behind the day as a church family.

Let's start at the beginning.

What Is Shrove Tuesday?
Shrove Tuesday is the traditional feast day before the start of Lent. Lent begins the following day, Ash Wednesday, and so starts the forty days of fasting in the run up to Easter.

What Does Shrove Tuesday Actually Mean?
The word Shrove comes from the English word 'shrive' meaning 'to obtain absolution for one's sins by way of confession'. Historically, Christians would be called to confession by the ringing sounds of the Pancake bell, which is still rung today.

Now we know the meaning behind the name, let's turn our attention to the ways in which you can make the most of your Pancake Day this year!
How To Make Pancakes!

Did you know, the oldest known recipe for pancakes comes from an English cookery book, "The Good Huswifes Handmaide For The Kitchin"? The old recipe is very similar to the one we use today apart from its use of mutton mince! You can read more about the original pancake recipe here.

Here's our recipe (without the mutton mince!) for making eight delicious pancakes:
125g plain flour – make sure you sift it to keep the pancakes light and fluffy
Pinch of salt
1 egg plus 1 egg yolk – beat together
225ml whole or semi-skimmed milk plus 2 tbsp of water
Small knob of butter
Method:
Sift the flour into a mixing bowl and add a pinch of salt. Create a hole in the middle and pour in the egg.
Add 2 tbsp of water to your milk and pour a little into the flour/egg. Beat well together - you're looking to create a paste type consistency. When nice and smooth, gradually pour in the remainder of the milk mixture, and continue to beat until you have a smooth batter – after all, who wants a lumpy pancake!
Now – don't rush. For the best pancakes, cover your mixing bowl and place your mixture in the fridge for an hour, or more if you have the time.
When you can't wait any longer, pop a knob of butter into your frying pan, wait until it melts and starts to sizzle. Quickly pour in enough mixture to cover the base of the frying pan – not too much, otherwise your pancake will be way too thick, and not easy to flip!
You'll know when to get ready for the big FLIP when your pancake starts to loosen a little around the edges of the frying pan. Loosen a little more with a spatula, then FLIP – good luck!
About 30 more seconds to go, then your yummy pancake will be ready to go. Pop onto a plate and dig in!
How To Host A Pancake Party

Everyone loves Pancake Day, so why not make a pancake party out of it? It makes a brilliant all-age event where adults and children can have fun together.

Here are a few top tips to get you started:
Start the day with excitement and learn the fabulously catchy song "We're Making Pancakes"
Don't stop there! Really get the energy levels up and the blood pumping with our super simple pancake dance. The children will love the dance (especially if the adults join in!) from our sister company Out of the Ark.
Eat some pancakes! 

Why not make some pancake animals!?





Close with a simple prayer
            Heavenly Father,
            Thank you for providing us with lots of good things,
            Please help us to be thankful to you and to be generous with others,
            Amen

However you decide to celebrate Pancake Day, we hope there's lots of fun, laughter and celebrating – and don't forget the sugar on the top