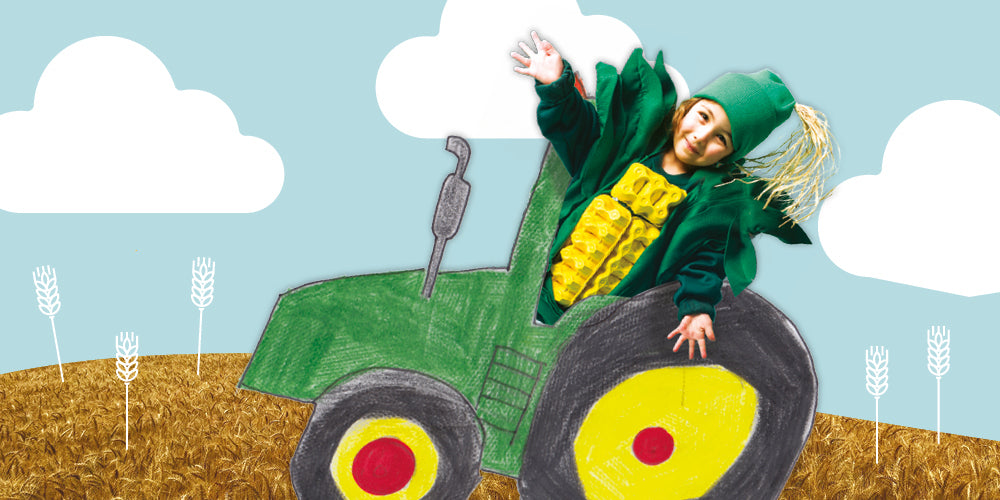 In a culture of supermarket shopping, shrink-wrapped groceries and TV dinners, the idea of celebrating 'Harvest' sounds antiquated and far-removed from our modern way of life. BUT! I want to offer you three easy ways to reconnect with this tradition, bringing our prayers 'back to basics' and remembering that God is in the simplest and most essential parts of our lives. Whether you're celebrating Harvest with your church community, or at home with your family, these three ideas provide easy ways to focus on God, His goodness to us and how we can share that with our community. As you may have guessed, we also have a brilliant song for the occasion too! For The Harvest (*link here) is a triumphant and simple song that thanks God for the food that we can eat and share together. If you're celebrating as a church, this would be a great opening to the service. You could go all-out with a performance by the children, wearing bright colours or holding big cardboard cut-out fruits and veggies! If this is something that you're celebrating as a family then listen to this song as you do these activities, it can become your Harvest soundtrack!
Vegetable Printing. Make a big, bright piece of art to celebrate Harvest! Simply cut some fruit and vegetables that make interesting shapes, dip them in paint and stamp them on the paper. Broccoli, lemons, sprouts, bell peppers, corn and mushrooms all make great patterns. Children can do this as freely as they like, or you could write 'Harvest' or 'Grateful' in big letters for them to decorate.


Family Feast. What better way is there to thank God for the food that grows than by eating it together?! Make this an interactive and fun experience by putting all the food in the middle of the table for everyone to help themselves to. By setting up a Family Feast like this, you are creating an interactive and social opportunity to eat and chat together about what Harvest is all about. Pizza bases with choose-your-own toppings, wraps with falafel and salad fillings to pick from, or a chocolate fondue with lots of different fruits or treats to dip in are all different ways you could do this.


Donation to a Foodbank or local charity. It's important to remember that some people don't have enough food, and that it's up to us to help where we can. We can show God's love and care by donating to a Foodbank or charity. Lots of supermarkets have a drop-off point where you can make a donation by the checkouts, making it extra easy to do as you don't even need to take the shopping out of the shop. You could make a fun trip out of it, using a special Foodbank shopping list and filling up the basket or trolley together. Find out more about Foodbanks, and how you can make a donation, here. 
The celebration of Harvest holds some vital lessons for us all. It reminds us to thank God for meeting our needs and celebrate the wonderful tastes and smells He created for us to enjoy. Harvest helps us to slow down, pay attention to the seasons and remember that He is in every moment with us - even a rushed dinner with our family! It also reminds us to love our community and our world by sharing our resources, whether that's through monetary gifts, food donations or sharing a meal with people in our home. Its an opportunity to bring the focus back to Him, to come together and to love others in a practical way that honours Him. In the UK, Harvest will be celebrated on Sunday 3rd of October, 2021.