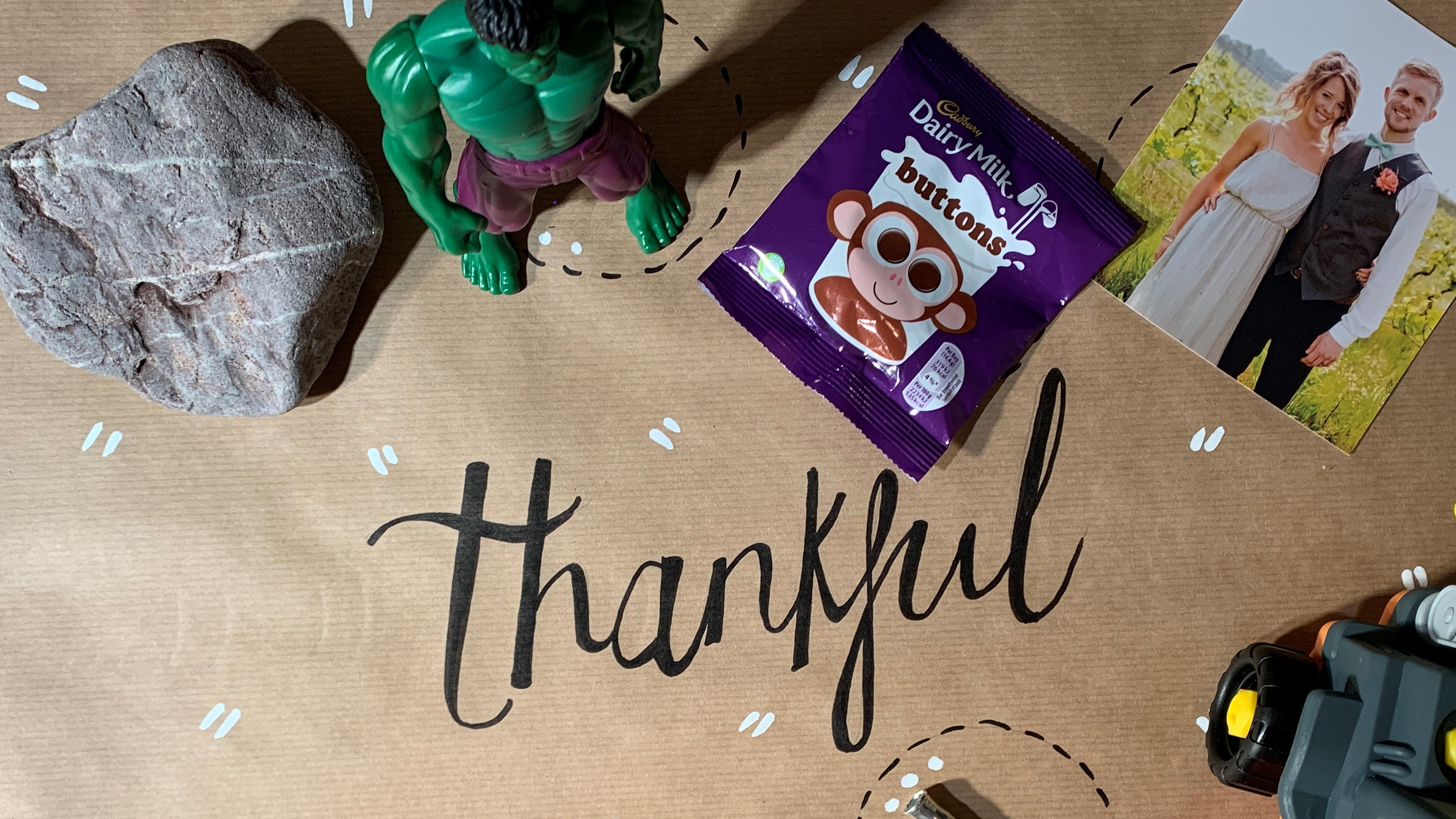 Practising gratitude with this Thankfulness Scavenger Hunt is smile-making and interactive for all ages!
Gratitude is beautiful when it happens naturally, but teaching it as an intentional exercise is hugely important too. Gratitude gives us a healthy perspective, keeps us aware and grateful for the blessings we have and teaches the wonderful truth that God is a good and generous gift-giver to us, His children.
By practising gratitude with them as they're young, you're not only helping to shape their attitudes and perspectives in the moment; you're also building a key component of their prayer life that will grow with them into adulthood. It's an easy first step into prayer that creates a healthy, positive mindset from which their faith can grow and their experience of God can develop and deepen.
This activity is a creative, physical and fun way to start practising gratitude. All you'll need is pens, a big sheet of paper and an enthusiastic scavenger!
Step-by-step:
1. Write out 'Thankful' on the paper and make 8 blank spaces to be filled with object, photos or drawings.
2. Send your scavenger out on these 8 missions; to find…
Something outside you like looking at
Something you enjoy playing with
Something that tastes really nice
Someone you love
A friend or pet you have fun with
Your favourite place to play
Something that makes a sound you like
Something that would be good to share with a friend
 3. Put all the objects, photos or drawings into the blank spaces, listen to or sing "Let's Remember (To Be Grateful)" and talk about God as the one who gives us all these things, and how saying 'thank you' makes both us and Him happy!