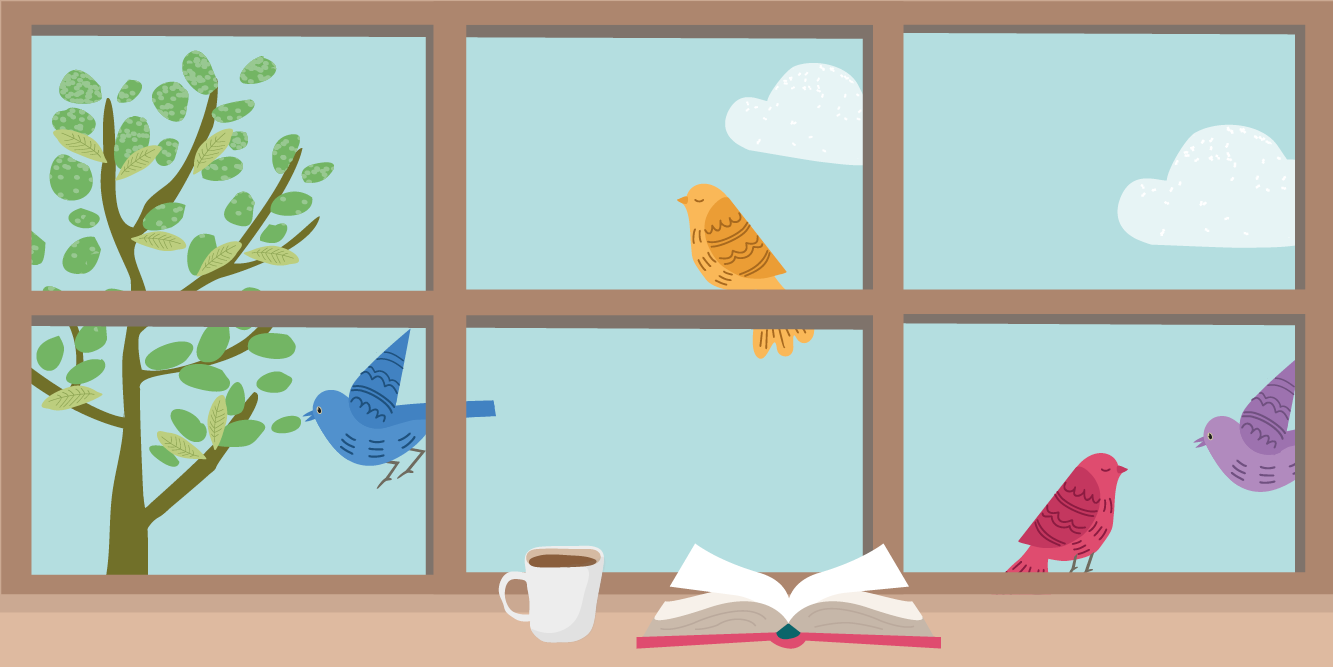 My absolute favourite thing about the house I live in is the cherry tree that grows outside my bedroom window. For three short weeks every year it bursts into the brightest pink blossom, and the view from my window is completely transformed. For the rest of year, I watch it change from buds and blossoms to fruit and bare twigs, displaying the seasons perfectly. It's currently home to a plump pigeon's nest and is the place to go for breakfast if you're a blue tit.
The tree holds a truly special place in my heart because it brings a bible verse to life for me;
"Look at the birds of the air; they do not sow or reap or store away in barns, and yet your heavenly Father feeds them. Are you not much more valuable than they? Can any one of you by worrying add a single hour to your life?" Matthew 6:26-27
It took me three years of living in our house to even notice that there were birds in the tree. So busy rushing around and getting stuff done was I, that I didn't stop to appreciate the incredible scene that plays outside my window every morning. Now, in my blurry pre-caffeine state of waking, I open the curtains and crawl back to bed to watch the birds, even if it's just for a few minutes before the day kicks in. As I watch and wait for these little feathered friends, I recite that bible verse and I give God all the worries that are starting to bubble up. It's become a habit, a 'spiritual practice' of sorts. I take a moment to remember the truth that worrying does me no good, and that by putting God first, He takes care of the rest.
What an easy way to get the Bible into our daily lives! Using what we can see in the world around us is a fantastic way to help children engage with the Bible and prayer. Simple things like birds in a tree can link us to life-changing truths that keep us connected to God. Now that Spring is on the way, it's the perfect time to start feeding the birds. Make these bird feeders with children, and create your own spiritual practice, directing their attention to this Bible passage and weaving the teaching of Jesus into their everyday.
It wouldn't be a Same Boat blog without a link to a fantastic song, so here's one that will pair perfectly with this bird-feeder activity! 'Good To Us', is my favourite song in the Same Boat library, it's cheerful, worshipful and offers great air guitar opportunities. You can listen to it for free on Spotify here and download the lyrics from here. If you're singing this as part of a church activity, you can buy everything you need from here.