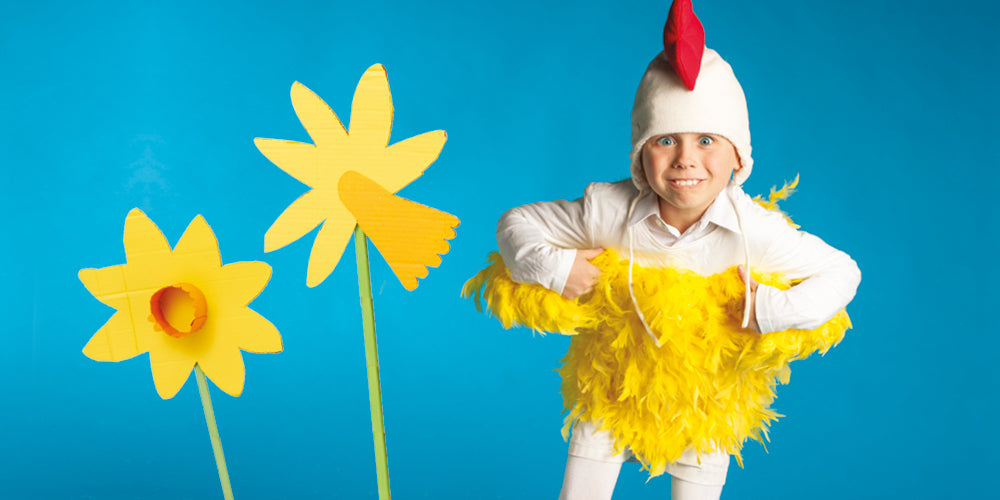 Christmas wasn't cancelled - and neither is Easter! The usual family services, assemblies and events aren't possible this year, but that doesn't mean we are out of options. COVID-19 will not take the joy and wonder of Easter from us in 2021! Here are three ways that you can bring your family together and make time to dig into the real meaning of Easter, as well as piles of delicious chocolate eggs. There's also a little Easter Egg Pun Hunt in this blog just for you, because we all need a bit of humour right now even if it is terrible. There are five to find!
Sing Out An Easter Song.This song is joyful, triumphant and Jesus-focused. Add it to your family playlists in Spotify and Apple Music, or download it from our website. We even have a fantastic craft video showing you how to make a flag that you can wave about as you dance around your home… if you're not too eggs-hausted, that is. If singing a song together isn't an option, or makes your children (or you) cringe, then you could put this song on as you do an Easter Egg Hunt or an egg decorating activity. The words will sink into hearts and minds without a forced family choir moment!
Make an Easter Story Jar. This is a super-simple craft that doesn't require any artistic ability, so no eggs-cuses. Get children hunting around the house and garden for the 'ingredients' they need to tell the Easter Story, then spend some time putting them all together in a jar as you talk about Jesus' death and resurrection as a family. For this craft you will need: a jar, paper and pen, a jar lid (or some paper and a rubber band). Then your children will need to hunt for: a leaf - to represent Jesus being praised with Palm leaves as he enters Jerusalem, a biscuit or cracker - to represent the Last Supper, pipe cleaner or sticks to make a cross - to represent Jesus' death on the cross, a small stone or pebble - to represent the stone being rolled away, and a chocolate egg - to represent the new life we have in Jesus. 
Bless a neighbour or friend. Easter is a brilliant time to show our neighbours and friends some love and share the Good News of the Easter story. This fridge magnet will brighten their day and you can choose whether to write a prayer, Bible verse or encouraging message to attach to it. This craft could be made much more simple if you have smaller children, or craft-averse ones! 

You could cut a simple flower or egg shape out of card or make it eggs-tra special and follow our craft video to make a felt daffodil.

The key supplies that you will need are clothes pegs and sticky magnetic tape (available from Hobby Craft, Baker Ross, Amazon and most craft shops). 
We have a great collection of Easter songs in the One Life album that will appeal to a variation of ages and make a great soundtrack to whatever Easter games or activities you have planned, and if you need some craft inspiration to fill the holidays then take a look at our YouTube channel - it's packed full of Easter and Spring ideas!
We're always egg-cited to see what you've made with your families and kids' groups, so please do tag on social media! We are on Facebook, Twitter and Instagram.
That's all, yolks.