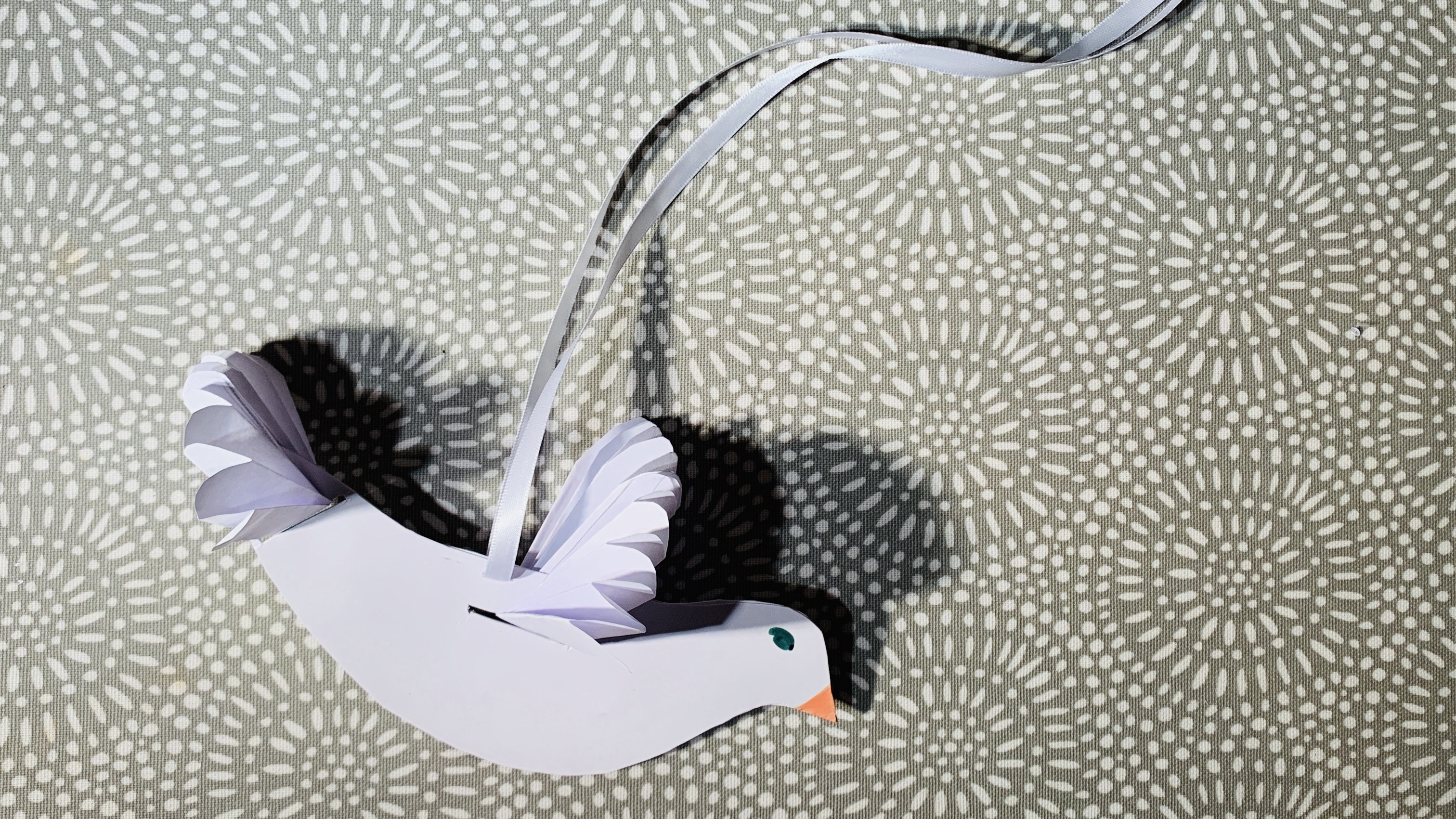 One of the greatest promises that Jesus made was that He would give us His peace (John 14:27). This craft creates a visual, symbolic reminder* in the home to take a moment, breathe a breath and receive that incredible peace that's available to us.
In a fast-paced culture that is bursting with pressure and stress, we need to teach our children that peace is here, it's available and it's life-changing. 
When children are feeling stressed from school, worried about friendships or stuck in frustrating situations, we can point to these doves and talk about God's peace which passes our understanding and fills our hearts.
God can bring those huge feelings or seemingly impossible circumstances to a place of peace. All we need to do is trust Him and ask for His help (Philippians 4:7)
*Bible verses about doves as a symbol of peace: Luke 3:21-22, Genesis 8:11
You will need:
White Paper
White Card
Glue
Ribbon or string
Pens
Scissors
Then follow these simple steps:
1. Cut out a dove body shape and two rectangles - one larger than the other.
2. Fold the rectangles into concertina fans.
3. Make two slits in the dove body - one for the wings and one for the tail.
4. Push the wings fan through the slit, open up and glue the two ends together. Repeat for the tail fan.
5. Draw on the eyes and the beak.
6. Make another hole just to the side of the wings slit and thread the ribbon through.
7. Hang up around the home in places where you'll see it often.
 Click here for Same Boat Music @ HOME for lots more great worship songs and resources for children at home.