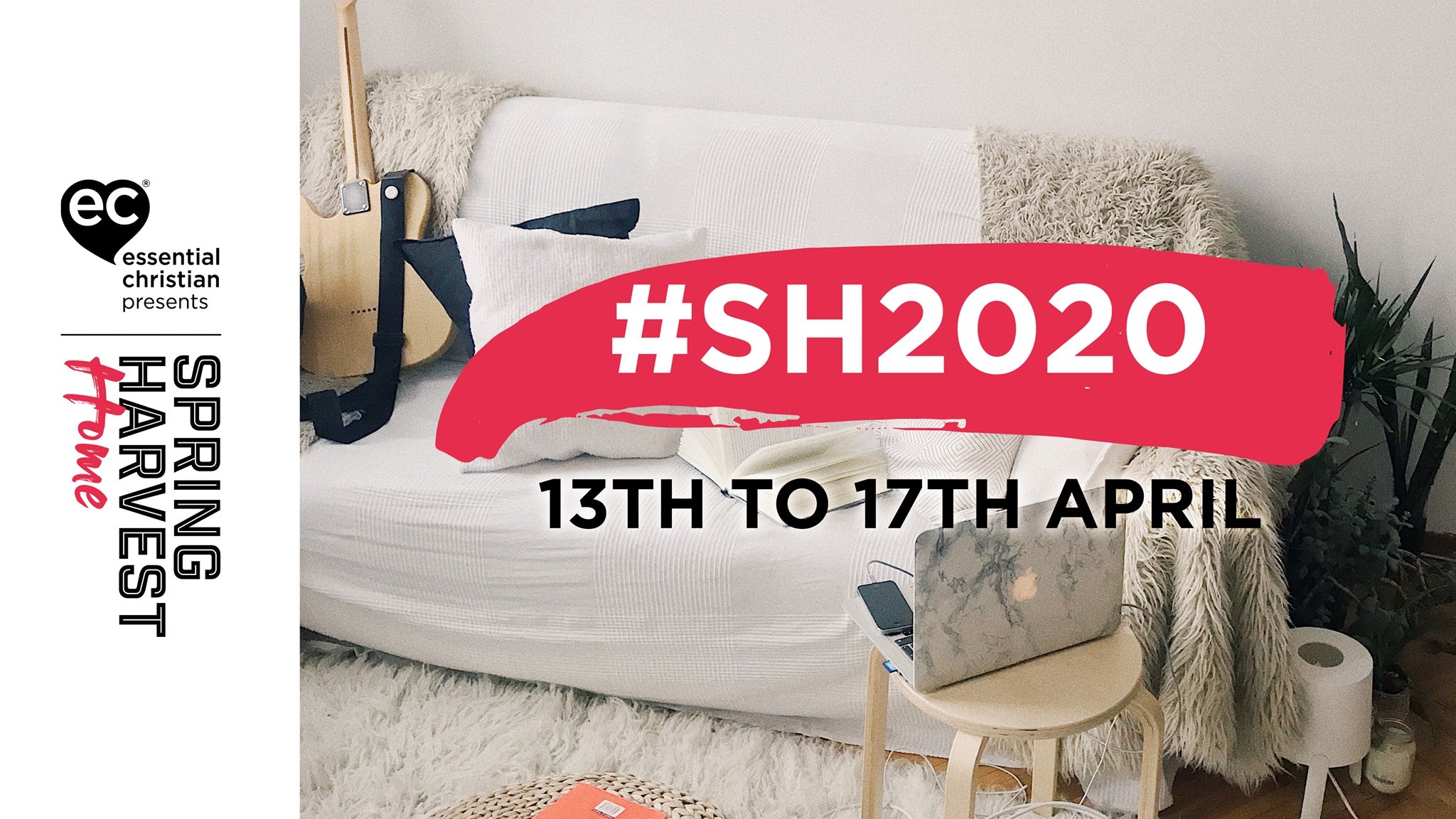 The Spring Harvest Conference held over Easter at Butlins Skegness and Minehead is another casualty of the Coronavirus Epidemic, but the team have been working really hard to adapt and deliver the heart of Spring Harvest direct to peoples living rooms.
Spring Harvest Home is a completely free online conference programme with content suitable for everyone in the family. Lined up for the week after Easter, they have put together some amazing material all built around the 2020 theme of "Unleashed - The Acts Church Today".
Big Start, morning Bible teaching, live worship, specialist seminars and workshops and some light-hearted sofa viewing will be available right through the day.
As part of the exciting programme, we - Steve and Bekah Legg - are hosting a taster of our regular All-Age worship sessions, from our front room in Littlehampton.
Steve is best known as a Christian speaker who has travelled the world for the last 32 years using comedy, magic and escapology to communicate the Christian message. He's also the founding editor of the men's lifestyle magazine, Sorted. Bekah is a Church leader and regular conference speaker. Between them they have five daughters and have written 17 books.
The themes for their four all-age sessions come from our Family Devotion books published by CWR and each day includes a short Bible passage, things to think about, questions to get people talking plus Steve's fascinating facts and a short prayer.
Each session will include a song from Same Boat Music, why not get learning them now ready for Steve and Bekahs sessions?
Good To Us - A powerful song to celebrate the goodness of God. "He is good to us!"
As One - A song that helps build unity, trust and teamwork, while exploring conflict and resolution.
Living And Learning - Written in the rhythm of a work song addressing the theme of life cycles.
Up Times, Down Times - A fun, funky, simple song about praising God in the good times and in the bad times.
There's also appearances from Disco Dave – Littlehampton's answer to Joe Wicks – plus a Pantomime and songs.
Said Steve: "We're really excited to be part of Spring Harvest Home. We are all so disappointed that we can't join together as one Spring Harvest family this year, but it's been fun learning to adapt to bring our style of all-age worship to a potentially much larger audience. We know Mark and Helen's songs will go down an absolute storm and be a great encouragement to many, young and old. Our prayer is that many will be touched by the good news of Jesus as they tune in."
Spring Harvest Home will be available online through YouTube, just search for 'Spring Harvest', then subscribe to the Spring Harvest channel to make sure you don't miss this unique Spring Harvest Home week.