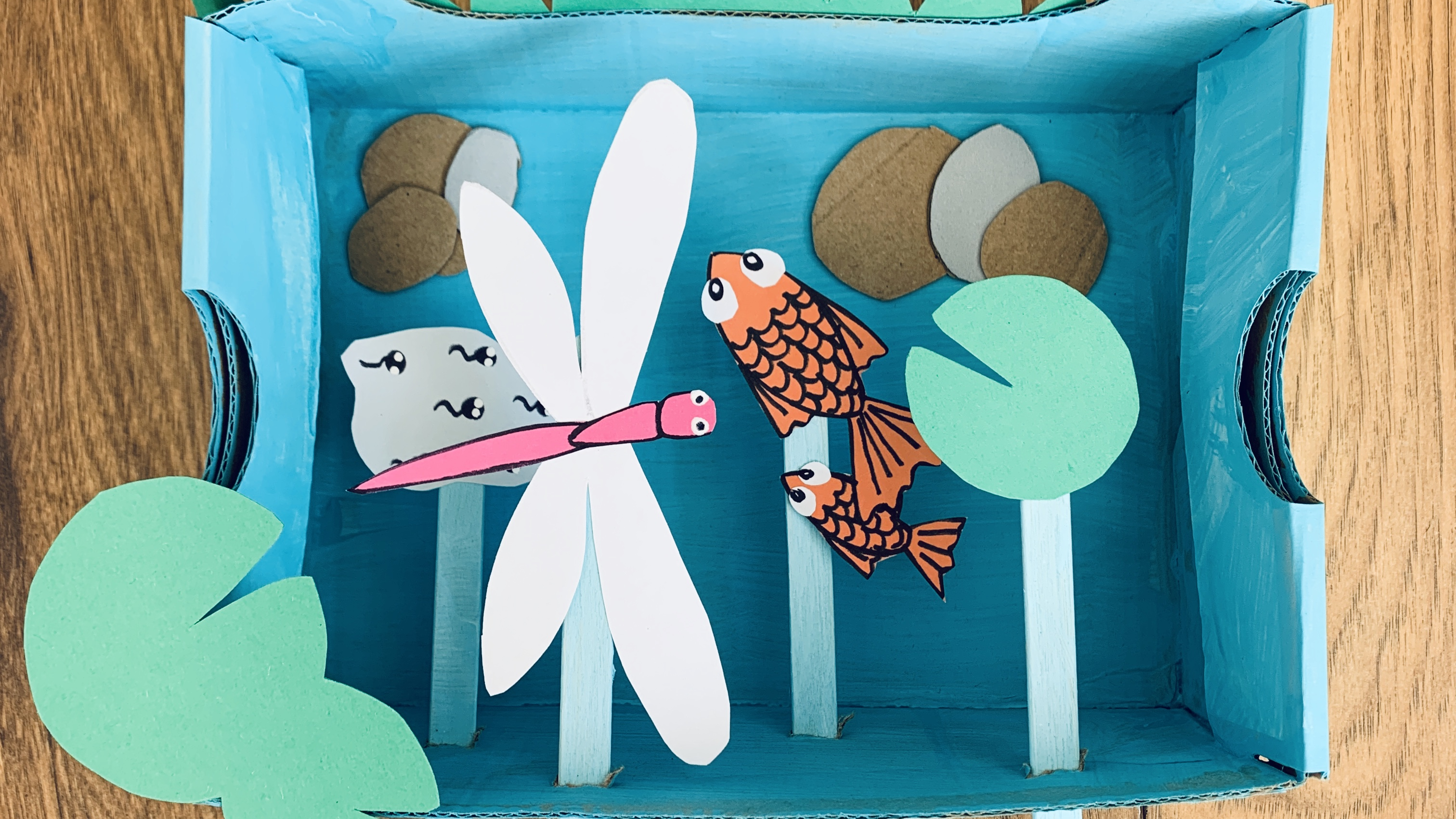 "He leads me beside still waters" Psalm 23:2

Create your own 'still waters' and talk about the peace that God gives us in these uncertain times.

These are tricky times! But we have a loving God who walks us through every dark valley, giving us peace and comfort and meeting all our needs. Read Psalm 23 with your family today and let the truth of the words seep into your soul.

This craft is a fun one for children to make, they can create any pond life they like and play with their fantastic creation afterwards! As you make and play with these 'still waters' you can chat about what you, and they, think the Psalm means. Here are some questions you could ask to help them explore this concept:

How many types of 'still waters' can you think of?

What does it feel like when you sit by still water?

How can God help us feel calm?

What things can we do when we feel worried? E.g deep breaths, talking about our worries, doing some exercise.

What kind of creatures did God make that live in ponds?

Step by step craft instructions!

1. Find a cardboard box - any type will do!

2. Paint it blue like water. Use the same blue to paint lolly sticks (or strips of cardboard if you don't have any).

3. Make some pond life with any paper, pens or paints you like.

4. Make slots in the sides of your box and insert the lollipop sticks. Decorate the sides of your pond with grass or draw bulrushes and trees.

5. Stick the pond life to the sticks to create a fantastic 3D pond to play with!
Click here for Same Boat Music @ HOME for lots more great worship songs and resources for children at home.