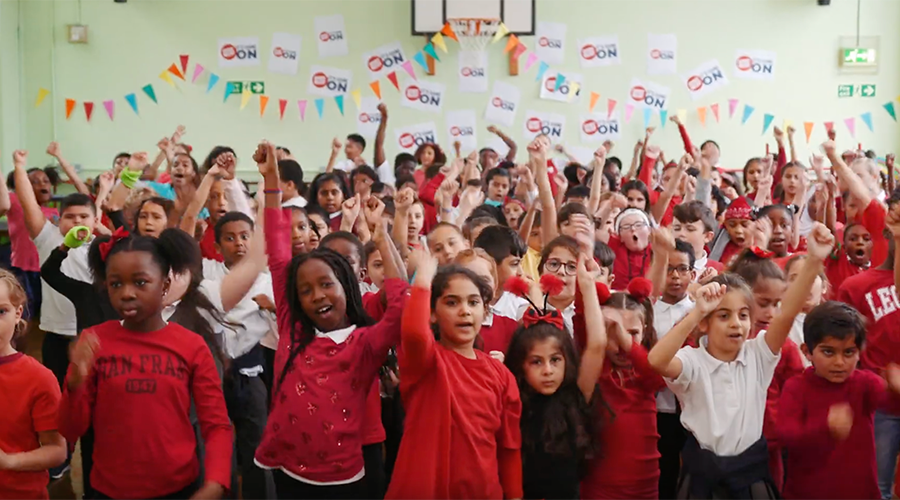 Sport Relief isn't far away, but it's not too late to take part! There is no pressure to be a sporty superstar, it's all about getting active, having fun and raising money for this great charity. Mark, Helen and Naomi Johnson from Out of the Ark Music & Same Boat Music have once again written the nation's

 

FREE schools' song for Sport Relief, It's Game On!, with a BRILLIANT video to inspire your sporting and fundraising activities. From danceathons to sport hero dress-up days there are loads of ideas to be inspired by.




Here are our 3 super-easy top fundraising ideas for you and your Sunday school, kids club or toddler group to try out:1. A Danceathon!

This dance marathon is a great way to get moving, keep everyone cheerful and raise lots of money. In your church hall (or anywhere that can fit some bopping bodies), all you'll need is a speaker system, a party playlist and a time-keeper!
Set the date, time and place.
Agree how long they'll dance for (participants can tag in and out in 'shifts' to keep things going).
Make your party playlist.
Add an optional dress-up theme for extra fun!
To keep this flowing, it's a good idea to get someone leading the children with easy and silly dance moves from the front every now and again.
Encourage the children to get sponsorship from friends and family.
Most importantly - be ready to PARTY!
 
2. A Bake-Off!
It's not easy for everyone to move, dance or run, so why not host a Sport Relief bake-off to refuel any fellow athletes or peckish parents? This is also a great one any toddler group as it's accessible and delicious for all ages! 
Set the date, time and place.
Buy or make a few plain cakes or biscuits.
Set up tables for different teams of children.
Lay out all the decorating materials you can think of, or ask people to bring in their own. 
Set the timer and let the teams start decorating.
When the time is up, send round a judge to decide the winning creation.
Slice them all up and sell them for set prices or donations.
3. Scooter Races!
This one is inspired by the
It's Game On!
song for this year's Sport Relief, and the growing popularity of scooters on school runs! It's also a great one to get the parents and adults involved with - kids love watching grown-ups do things that kids are better at! 
Set the date, time and place.
Ask the children to bring in their scooters to share for the races.
Ask for £1 donation for every person entering the races.
Sort the children into 'heats' (making the adults race on tiny scooters will also be a fun option).
Set up a race-track with markers and cones, or tape on the floor if you are indoors with clear start and finish lines.
Get everyone on the sidelines cheering and encouraging the scooting racers!
On your marks…get set…GO! 

We would love to see your ideas in action and get excited about the money that is being raised for this great cause so don't forget to share your fundraising activities with us on our social media!