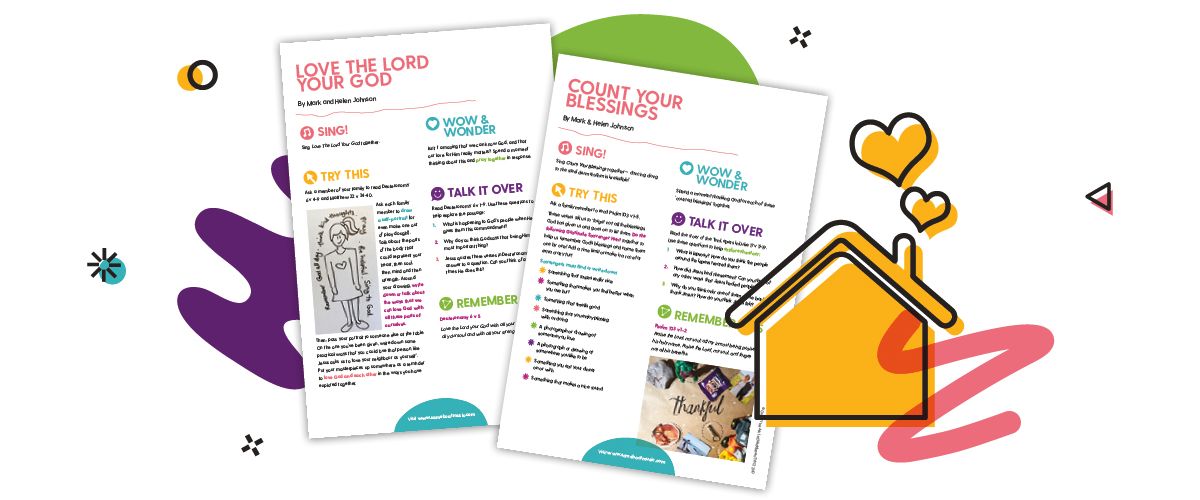 This month we have released some brand new devotions that are song-based, Bible-led and family-focussed. They're an opportunity for families to come together around something that's fun to do, that builds faith and creates space for some great moments together.
Here at Same Boat we're music mad. The power that it holds to bring unity, spark joy, and to promote well-being and learning is unlimited. Couple that with faith-based lyrical content and the benefits are super-charged! Our aim has always been to harness that remarkable potential and create songs that are filled with the 'wow' and wonder of God - His amazing love, His incredible world and the fullness of life He's given us. Our songs are a bit like smoothies - one powerful hit of nutritional goodness that's sweet and easy! But take a look at the label and you'll see an impressive list of essential ingredients. Something so simple and enjoyable, but packed full of a richness that has been condensed down to its essence. Our new devotions reverse the condensing process that form our songs. Through activities, conversation and intentional God-focused moments we unpack Bible stories, truths and themes from our 'list of ingredients' in a way that families can enjoy together.
Each week we select a song from our extensive library of music, these are often familiar to children (and even adults) from school and church settings, and release a devotion that follows this simple rhythm:
1. Sing!
Sing the song together.
2. Try This
Do the family Activity.
3. Wow & Wonder
Worship and pray together.
4. Talk It Over
Read the bible and discuss the questions
5. Remember It
Learn this weeks memory verse
6. Keep It Going
Explore further with some more activities to try throughout the week.


Click here for Same Boat Music @ HOME for lots more family devotional resources
Same Boat Music is part of the Out of the Ark family, who's award-winning songs have been enjoyed by millions of children in over 18,000 schools for 30 years. We believe in the power of songs to inspire faith, celebration and what it truly means to live life to the full.
Packed full of truth, celebration and hope, these all age worship songs are identity-forming, community-growing, wonder-inspiring and undeniably catchy! Perfect for childrens worship and family worship. Read more about us here.