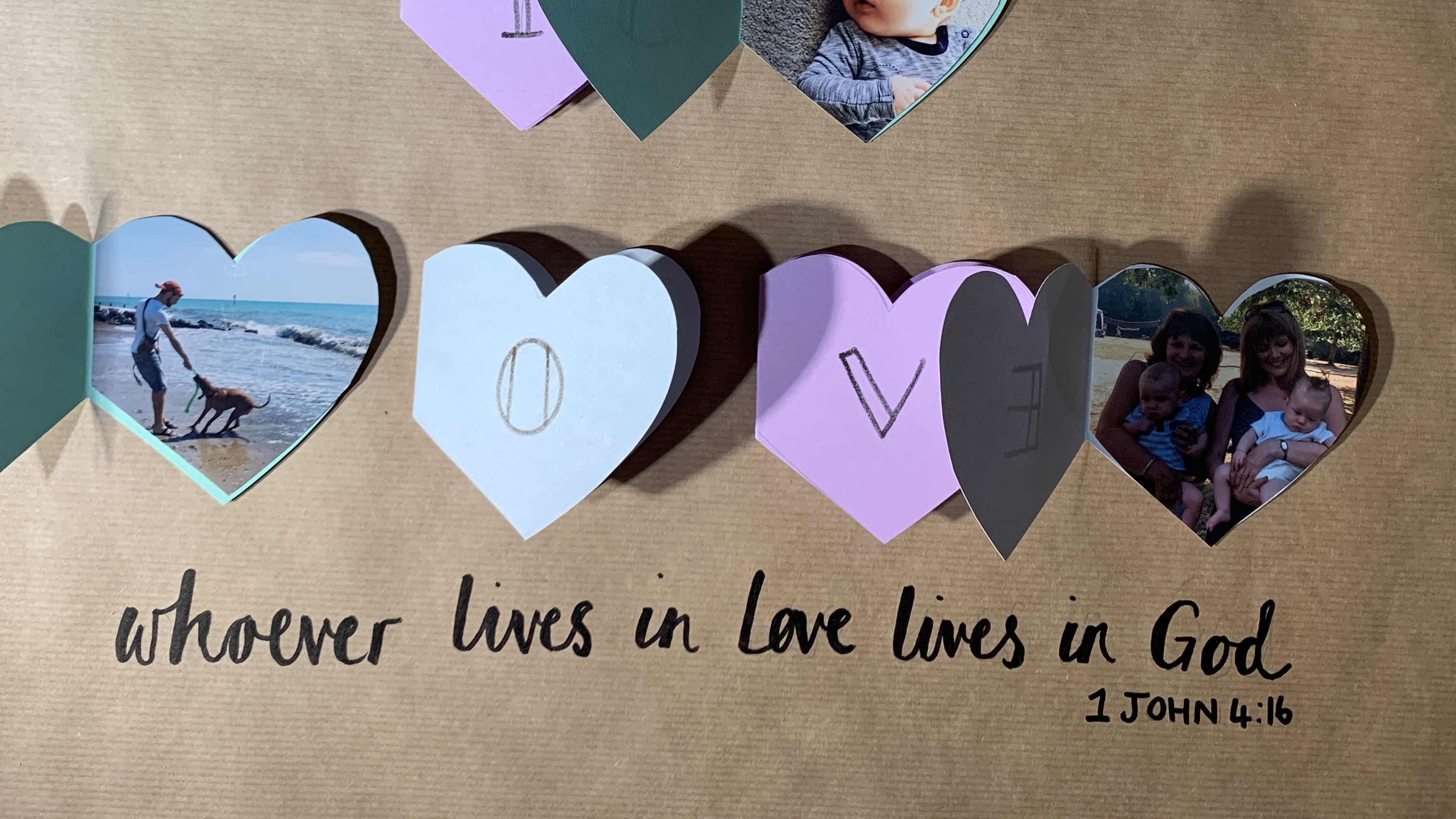 'God is love' (1 John 4:16) is one of the most important lessons we could ever teach our children. His love covers everyone and everything and when we grasp the truth of it, it changes lives. This activity is one to enjoy making and then stick up somewhere as a reminder of the love God has for us and the love we give and receive with our families and friends.
You could read plenty more bible verses about God's love as you do this craft, and why not listen to our song Love In My Heart?
You will need:
A large sheet of paper
Pens
Scissors
Glue
Coloured paper
Photos of friends and family (if you don't have photos you can draw people instead)
Step-by-step:
1. Cut out 9 hearts that fold in the middle
2. Stick the to the big sheet of paper
3. Write 1 John 4:16 along the bottom and 'GOD IS LOVE' a letter on each heart.
4. Cut out photos of friends and family
5. Stick the photos inside the hearts, and put it all up somewhere at home where it can be looked at and enjoyed.